PWC recently found that when customers feel appreciated, companies gain measurable benefits - including the chance to win more of their customers' spending dollars. The payoff for valued, great experiences are tangible: up to a 16% price premium on products and services, plus increased loyalty.
Today's buyers expect more than just a product or service. They demand white glove purchasing experiences, and corporate customers are no exception. Across every touchpoint, from research to repurchase, business customers look for unparalleled treatment instilling confidence in your brand, and requiring fewer interactions with sales representatives.
So what does this mean for brands?
Critically, each touchpoint or brand interaction must be optimised to delight your customers with clear next steps, especially online where it's down to the technology alone to represent your brand.
And if you're in doubt as to whether business customers are really using online channels, Mckinsey found that "two thirds of corporate customers intentionally reach for digital or remote in-person engagement when given a choice. Moreover they're doing so at every stage of their purchasing journey"
Why is this a priority?
Excellent experiences are not only influencing B2B sales decisions, they're driving them. Early adopters are already finding better customer experiences are directly impacting their sales results, and many other manufacturers are looking to follow suit.
According to our survey, "improving customer experience" is the top priority for B2B brands going into 2023, with over half planning implementing digital change in customer service.
Having a website with incomplete information, poor site performance, or boring content can really hurt your customer's impression of your brand and what they expect from you.
But what exactly are B2B customers craving that adds the sugar on the top of your experience?
1. Personalised journeys
With 72% of customers only engaging with personalised messaging, it's critical your website embraces personalisation tools and best practices. Customers want to feel understood, and despite privacy concerns being high on the agenda, are more likely to buy when they've received personalised recommendations, messaging and visuals.
Just by controlling a dynamic homepage banner to match an email offer, our clients, Healthspan, saw 7.2% increase in order volume and an 11.6% increase in gross revenue.
Buyers are accustomed to personalised, streamlined experiences throughout their buying journey, on whatever device they chose to pick up, at whatever time.
2. Websites designed to guide your customer through their purchase
User Experience (UX) is not just about stunning aesthetics. Experience design is a science, and with hundreds of options for each point on a webpage, it's essential you invest in a user experience that drives positive action.
With B2B brands, you will probably have more than one persona with unique needs. As a key part of our methodology, we carry out key user research interviews to help clients identify the needs of each individual persona to optimise their experience.
As standard practice, highlight important information, keep pages clean avoiding overcrowding, use universally recognisable icons (such as baskets for "purchase" buttons, arrows to link to other pages and menus under hamburger icons) Confusing customers is a sure way to lose their interest, propelling those bounce rates.
Customers should be able to find exactly what they're looking for, without having to wait to get a call back from a sales representative. And when they do need support, it should be simple and easy to find, whether that be a knowledge base, chatbots or access to an account manager.
3. High quality images and videos which bring your products to life
There's nothing worse than arriving at a website and seeing outdated product shots, blurry photographs or no imagery at all. Your website is in charge of conveying the entire value of what you sell, and whilst this may seem obvious, we've seen plenty of manufacturing sites who make do with content which doesn't reflect the quality of their brand.
Invest in a consistent image-bank which reflects your brand and the message you want to present. This can be centrally managed, and updated with a simple click using the right technology. Don't be afraid to use lifestyle images which show your product in action, 360 views and even explainer videos.
You can even consider augmented reality across your buyer journey, giving customers the unique experience of try before you buy. They can assess product size, shape and style before they buy from you, building trust between you and your customers. Allowing your customers to take control of their buying experiences makes it easier for them to make their decisions, and shows a brand who is clearly investing in customer satisfaction.
4. Ultra-fast sites with enhanced performance
As many as 79% of shoppers who are dissatisfied with website performance are less likely to buy from the same site again. That is an astonishing proportion of potential customers who could be lost, with just a few website changes.
Attention spans are low. So low in fact that customers are willing to leave a site and shop elsewhere if they experience a lagging site. Your website is the first impression your customers will experience before buying from you; the last thing you want is your website reflecting poorly on you.
And if the poor reputation isn't enough, let's put this into real (and potentially quite scary) numbers. According to this infographic, a 1 second delay can result in a 7% reduction in conversions, which means that if your ecommerce site is making $100,000 per day, a 1 second delay could potentially cost $2.5 million lost sales every year.
The problem is, teams are either stuck with a clunky old website which is so full of technical debt that just opening it crashes the system, or are unaware of the options to do this. Rather than watching customers slip through the cracks, working on your site speed and performance can increase your sales.
What's next?
Excellent experiences build trust, increase satisfaction and boost retention, leading to an overall higher ROI and business growth. It's a key differentiator.
But whilst tackling a whole new ecommerce channel may seem like an enormous undertaking, we encourage you to take this process step by step rather than starting all over from the ground up.
For example, you may already have a Content Management System (CMS) that you love, but a struggling ecommerce function, or an email tool that keeps sending sales content to current customers (awkward)
Here at Nemetos Tanasuk, we encourage brands embarking on digital change to consider a methodical approach which analyses each stage of the buyer journey and the business functions carefully construct a digital ecosystem, piece by piece, that helps you reach your business goals without starting all over.
You can find out more about this in our B2B Manufactures Guide to Selling Online. Or if you've got questions, let's grab a coffee and discuss your own solution.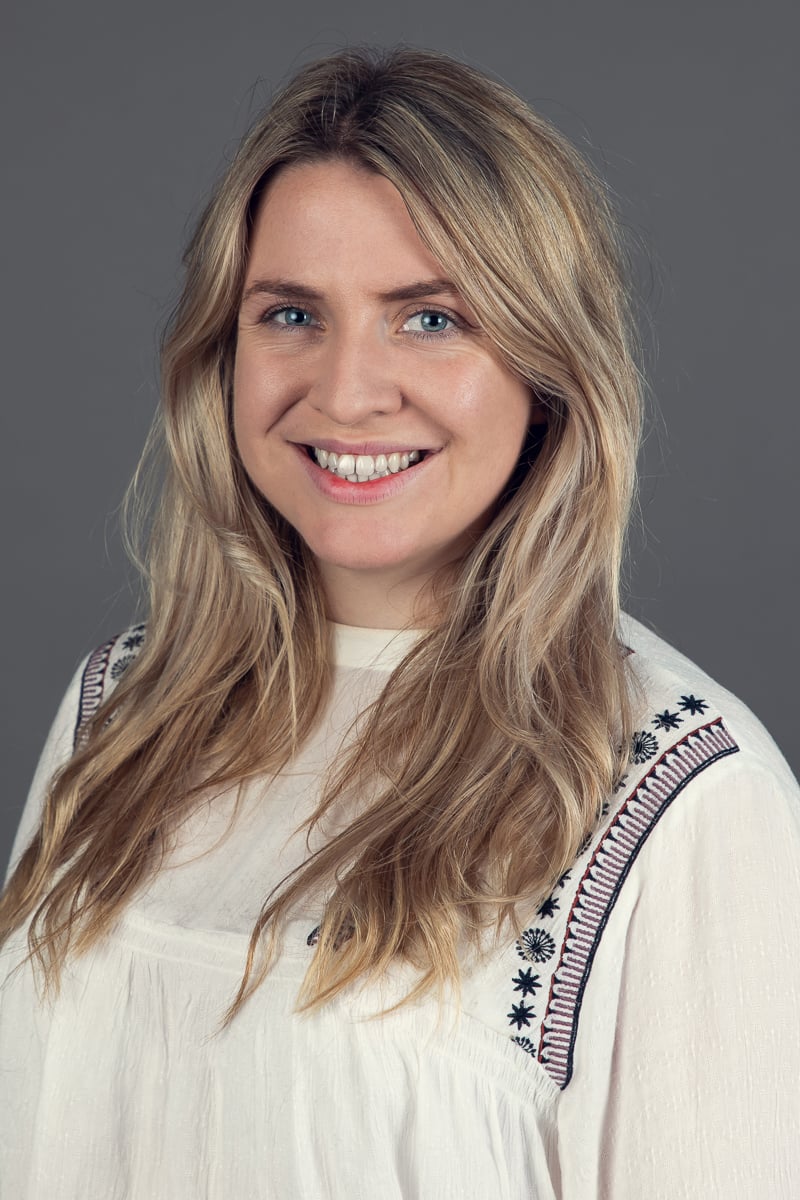 Sinead Hammond
Sinead has over 9 years of marketing experience in public, third and private sectors. With a BA Hons in English and Related Literature, Sinead leads on the content strategy across Nemetos Tanasuk. As one of our lead writers, Sinead writes thoughtful pieces covering new approaches and best practice as well as exploring growth opportunities for clients. Specialisties: Email Marketing, Ominchannel Sales Funnels, Content Development, Content Management Systems (CMS), Customer Engagement Platforms, Customer Experience, Branding and Positioning, PPC and Paid Social Strategy, Marketing strategy.