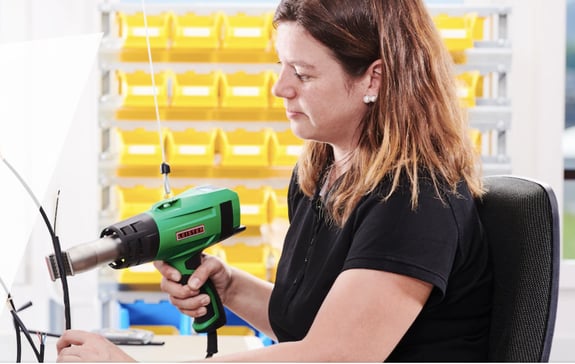 Leister Digital Transformation: Pioneering the Future of B2B2C with an Integrated Digital Experience
At a glance
Enhanced Operational Efficiency: Achieved over 50% improvement in internal efficiency with Censhare DAM's direct integration into Sitecore using Akamai CDN.

Boosted Customer Engagement: Witnessed a 10% surge in inquiries due to optimized customer journeys and streamlined quotation forwarding to chosen Leister partners.

Impressive Digital Presence: Remarkable reduction in bounce rate from 78% to 50% with a robust 40,000 visits in the inaugural live month.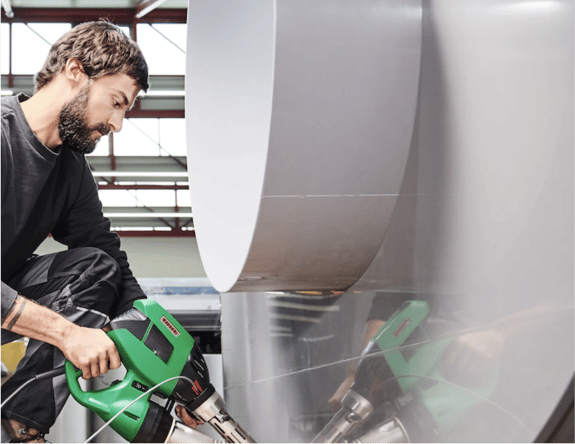 Leister Technologies AG operates as a global market and innovation leader in the fields of plastic welding, process heat, and laser plastic welding. With Leister's technologies like hot air, laser and infrared, and their passion for innovative solutions, they're able to significantly influence their market segment and set standards worldwide.
Leister is present with eight national companies on three continents with 130 distributors worldwide.
Founded in 1949, the Leister brand stands for more than 70 years of worldwide market and innovation leadership in plastic welding and industrial process heat. With a global market presence, Leister prides itself on lasting customer satisfaction. All Leister brand products and components are developed and produced in Switzerland. Weldy products have been developed and produced since 2004 at Leister Technologies Ltd. in Shanghai, China, according to Leister standards for quality and functionality.
The company is currently based in Kaegiswil, near Sarnen in Switzerland. Leister has more than 900 Leister employees worldwide, 15% of all Swiss employees are in research and development.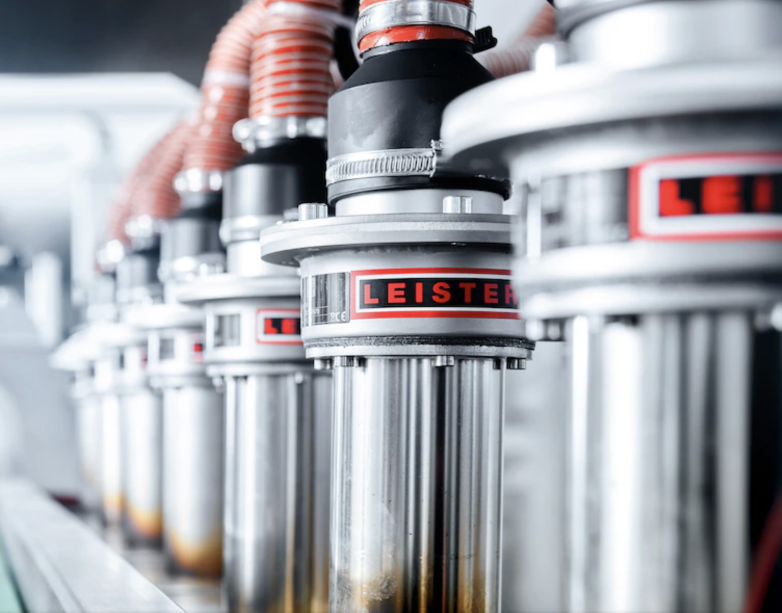 THE BRIEF
Leister had a vision to transform their digital experience in order to support their new B2B2C model, preparing for e-commerce and creating a brand new myLeister experience. In Leister's previous solution, when distributors, subsidiaries, and Leister employees required access to specific restricted content, such as downloads, they needed to access a separate extranet to do so. As part of Leister's vision, they needed a new end-to-end experience for B2B customers, B2C customers, and internal employees, all on one shared platform.

This was Phase 1 of a new B2B2C approach for Leister, which is ready for e-commerce, starting with new "Get a Quote" functionality for B2C customers. Launched in 8 countries in 10 unique languages, this is set up so that there is the ability to expand this in the future, and the Sales & Services map already includes 300+ global contacts who can be reached via the contact form directly through the website.

The brand currently deliver thousands of products from the PIM into the Headless frontend. The future ambitions include growing this further, adding full e-commerce functionality for visitors, bringing the Axetris brand website onto the upgraded platform, and undertaking a personalisation and optimisation roadmap.
SOLUTION
This project uses cutting-edge solutions in order to transform the digital experience for Leister customers, distributors, subsidiaries, and employees.
As part of the digital transformation, we integrated single sign on for a new end-to-end IoT digital experience with connected Leister products (myLeister app and web). With restricted, integrated downloads, device registration, and more for distributors, subsidiaries, and Leister employees, no separate platform is needed (previously extranet Sharepoint 2010), and what's more, this new experience facilitates logged-in customers and partners through key funnels, such as product support for their registered devices.
This new experience has already seen impressive results, including at least a 10% increase in inquiries powered by the new customer journeys within Sitecore and direct forwarding of quotation requests to the selected Leister partner.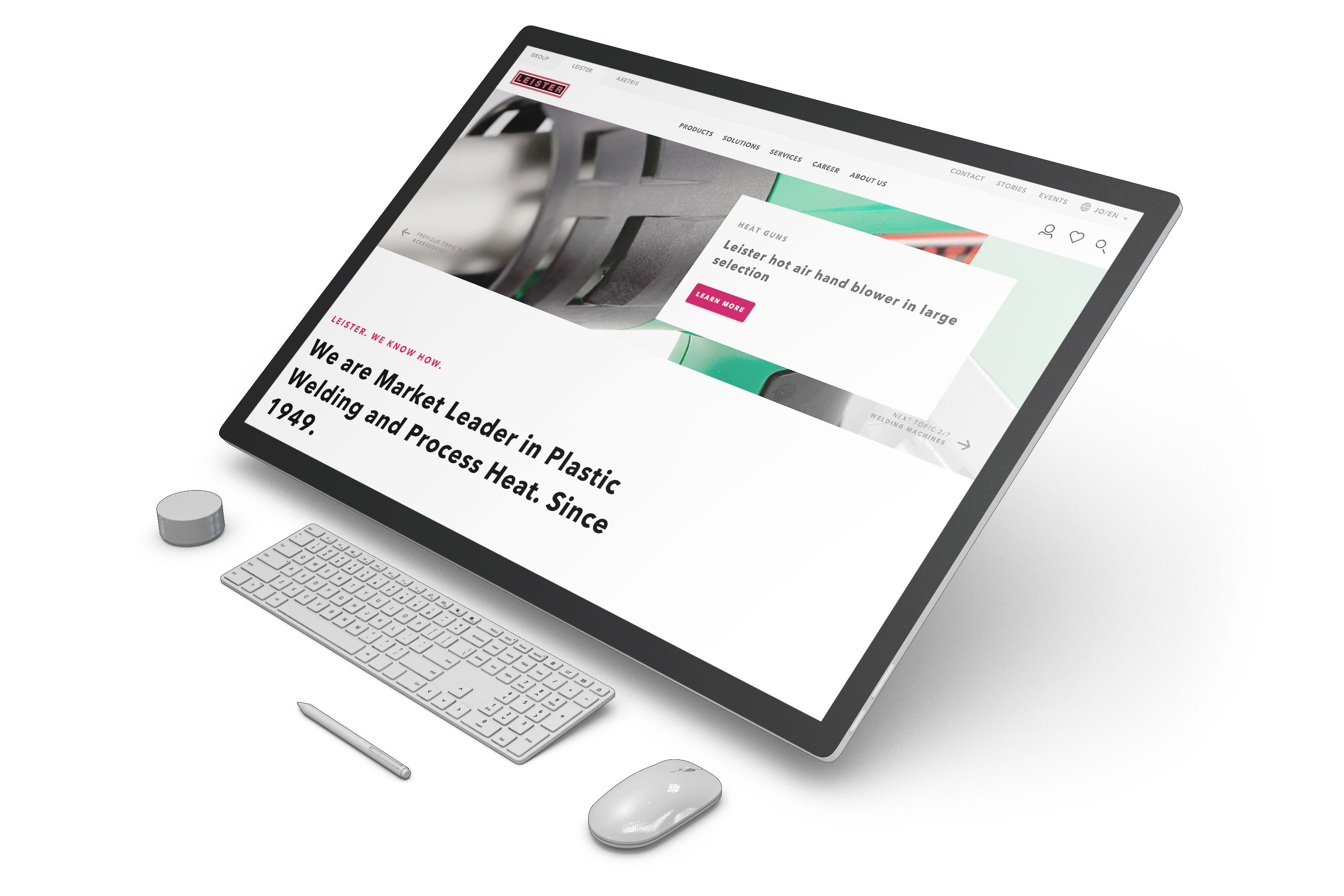 With the ability to utilise key Sitecore marketing capabilities, including Sitecore Personalisation, Optimisation, and Campaigns, Leister anticipates a continued improved experience powered by Sitecore.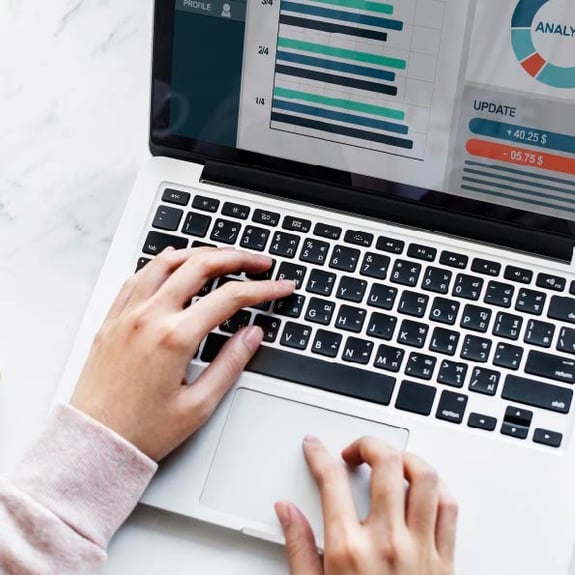 THE RESULTS:
Some key metrics for the new websites include:
Internal efficiency increased by over 50% through direct integration of Censhare DAM (Digital Asset Management) into Sitecore via Akamai CDN.
Increase of inquiries through new customer journeys with direct forwarding of quotation requests to the selected Leister partner by over 10%.
Bounce rate has massively improved since the solution went live. Advertising visits went from 78% bounce rate to around 50% bounce rate.
40,000 visits in the first month live.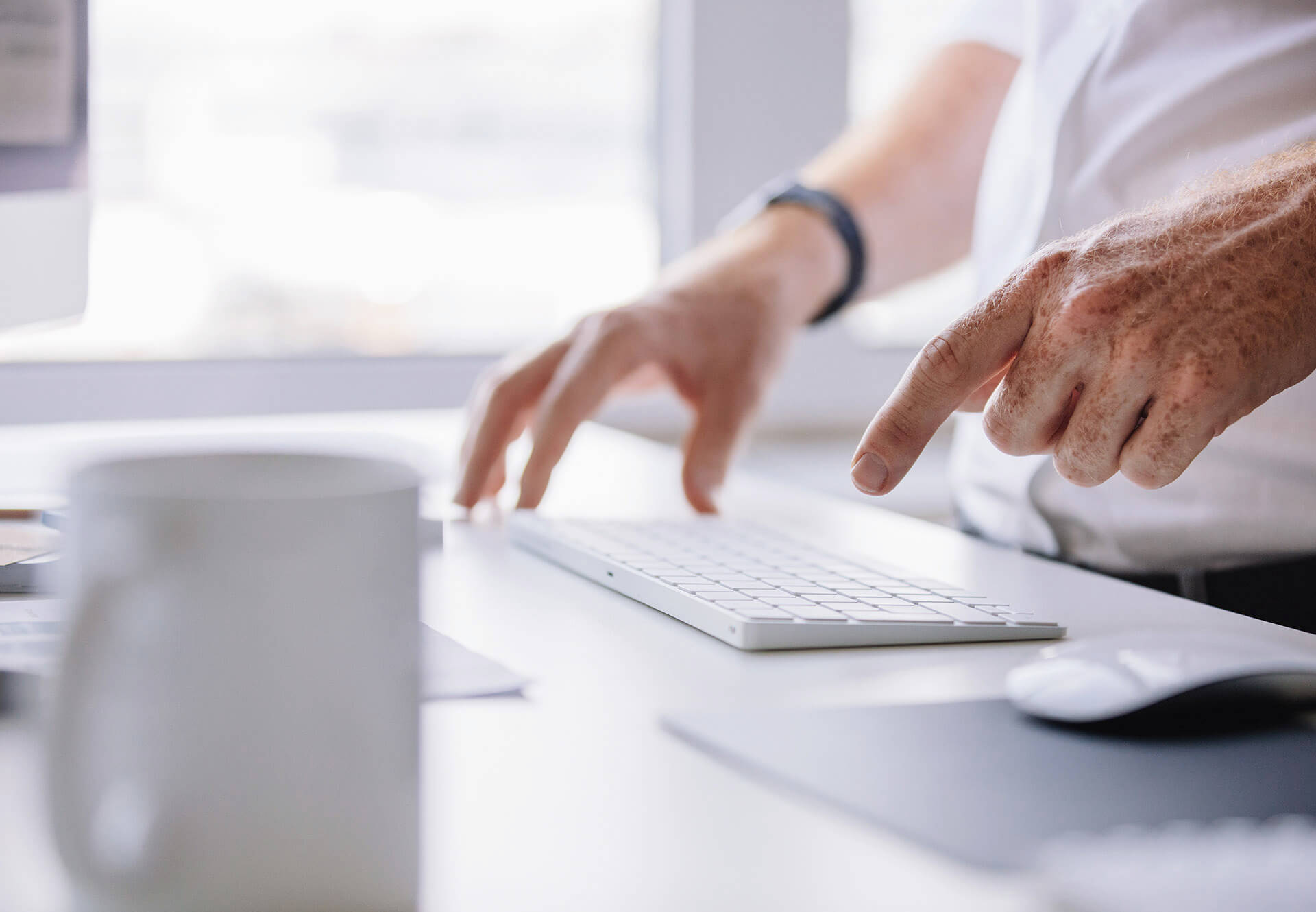 LOOKING FOR HELP?
SCHEDULE A MEETING WITH AN EXPERT
If you're looking for ways to improve your customer experience to achieve impressive results like these, we'd love to hear from you.
Nemetos Tanasuk is a full service digital agency who have over 14 years of expertise helping clients to realise their goals in a way that totally transforms their user experience.
We're small but mighty, working as your teammate and partner, not just as an anonymous external agency.
From discovery and design to delivery and optimisation, we collaborate with your digital stakeholders to ensure that you can create beautiful, user-focused digital experiences which help you to hit your goals. As a client, you receive a hands on, honest and ambitious approach to strategy, which empowers your team to get results through cutting-edge innovation and technology.
We'd love to invite you in to visit our office, meet our team and ask your digital questions. Coffee and Croissants Consultations are a great way to do this, and you can book a slot any Wednesday or Thursday morning to drop in and say hello (with the best pastries Borough has to offer - in our opinion!