Any business who has recognised the advantage of going to market through a retail channel consisting of third parties, and therefore expanding its possible network exponentially, has also recognised the problems of being one step away from the end customer. The introduction of online commerce has pushed some companies, (for example Dell computers or Canyon bikes) to completely cut out the "middle man" and sell direct, thus "cannibalising" their market channel. In the case of the two named companies, this was with considerable effect.
What's the conundrum?
For most companies that rely on a retail network the choice is not so simple. The network provides massive presence at point of sale, an established logistics network, or simply a strong brand with strong and long coat tails. If this is the case, then what should be your online or digital strategy be? How do you reach out directly to your customers without competing directly, or effectively cannibalising your channel?
This is the conundrum that is termed "B2B2C" and requires you to embrace the principles of consumer marketing tactics, whilst maintaining a business retail network. However, a successful B2B2C policy will give the benefits of direct customer contact whilst leveraging the massive retail network of your partners. We looked at "7 ways for manufacturers to drive business through digital" back in early March.
Selling… selling… Sold?
I recently bought a new heating system from one of the most respected German manufacturers. These systems are generally considered the best in the domestic and commercial market and my heating engineer sang the praises highly in terms of performance. He did, however, suggest that the site and documentation supporting the equipment was 'tricky'. How right he was. Unfathomable, convoluted, or impenetrable might have been better words. Not to mention the complete mix of information in both German and English.
Worse still, (and this is one of my pet hates) their navigation menu was constructed from their list of product codes, mixing domestic and commercial products all in the same elaborate acronym menu (this is the digital equivalent of 'airing your dirty laundry'). Here was a situation where a company had a strong brand and good reputation, but completely failed to communicate to an end customer, and this nearly resulted in a lost sale.
I had a different experience with one of my favourite manufacturers of rucksacks, Osprey. From the retail site, I jumped across to the Osprey site and could run through pack selectors, colour ranges, videos on usage and features, customer reviews and other important information that helped me select the ideal pack for my activity. Osprey actually have a purchasing capability on the site, to cover the geographies where their retailer coverage is low, but their pricing strategy is such that the local retailer could offer a satisfying discount on their RRP. Sold.
Clearly, your strategy as a boiler manufacturer or a producer of packs will be different, but even without the help of a strategy consultant you'll realise that the first stage is to communicate the features, strengths, specifications or just straight up 'wow' factor with good information. Gathering this core data provides the foundation for both your end customers and of course your retailers who will also need this information to sell your product.
Note: Whether you need to deliver this content through a great looking website or an API direct to your retailers or content accumulators is just a technical challenge (that's where we can have some fun).
What about you?
So, you've got great content, but you work on the international market so after the initial translation, the product variations throw a chaotic spanner into proverbial works and all the various versions become unmanageable. No. Not if you're managing your content correctly and have employed the translation tools available on the market today (e.g. LanguageWire integration into Sitecore). And while we're plugging our partners, think about employing the Celum Digital Asset Management system, DAM to keep your product shots, digital print material and other assets completely up to date.
You now have amazing content and amazing product shots in all the languages you need. You've cranked up the social media budget and you've got people flowing to your website. But, you never wanted to sell to them there, so what now? Well, they now need to find a place to buy. Clearly, this is where a bit of knowledge about your business line, your distribution channels or franchise network may be useful, so you might want to have a chat to a consultant.
However, once again, there are a few common-sense questions to ask yourself; if you were selling face to face:
Who is the visitor (customer, wholesaler, commercial, domestic, etc)?
Which part of my product range did he/she show interest in?
What other information do I know from their browsing patterns?
Did they download anything, or answer any questions (survey, poll, etc.)?
If you can answer some of these questions, you can then start to push them towards the right channel. (A sort of "store finder on steroids")
Once you've thrown the customer off your site to one of your esteemed retailers, is that it? Of course not, you need to know if they actually purchased the product, how happy they were with it and if they want to buy more (yes, I have 5 Osprey rucksacks). Better still, let's get them to tell others about how great your product is. If you've correctly set up your customer engagement, your relationship with your customer doesn't end with their exit to the retailer. This is just the start.
How Nemetos Tanasuk can help
Creating a complete relationship to your clients, across different channels, both on and off your website (I talked briefly about syndicated content, but let's save that one for another blog post) is a digital challenge but, absolutely possible. If you want to know more about how to engage with your client better online, then give us a call. We love this stuff.
For some immediate inspiration, why not download our B2B2C "7 ways for manufacturers to drive business through digital"
And if you're that heating system manufacturer, then yes, we'll be in touch…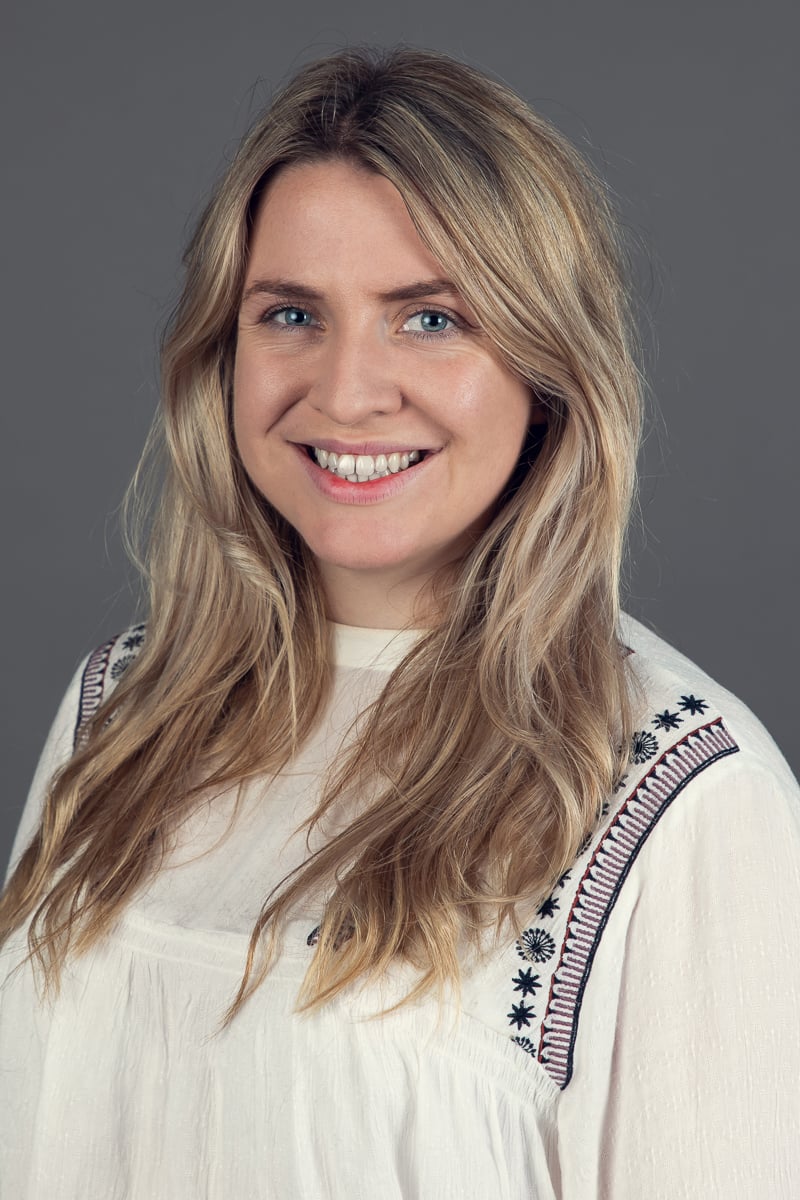 Sinead Hammond
Sinead has over 9 years of marketing experience in public, third and private sectors. With a BA Hons in English and Related Literature, Sinead leads on the content strategy across Nemetos Tanasuk. As one of our lead writers, Sinead writes thoughtful pieces covering new approaches and best practice as well as exploring growth opportunities for clients. Specialisties: Email Marketing, Ominchannel Sales Funnels, Content Development, Content Management Systems (CMS), Customer Engagement Platforms, Customer Experience, Branding and Positioning, PPC and Paid Social Strategy, Marketing strategy.